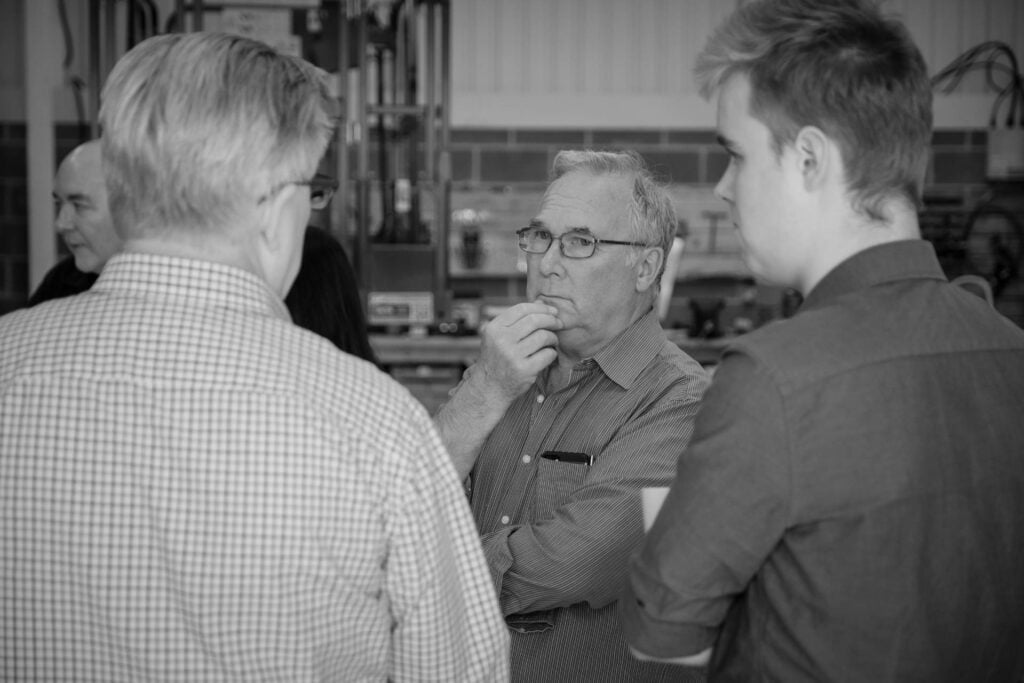 OUR STORY
An idea started over coffee
Mark, James and John met at their local coffee stop. United in their passion to tackle climate change, they founded Wild Hydrogen based on an idea that Mark had been musing on for many years.
Six months, two prototypes and much coffee later, the technology was proven and protected. Collaborating with Cranfield University and Helical Energy, it soon became apparent that the team were well placed to exploit the technology as a force for good.
The story continues with the company well on the way to building a commercial plant, proving that there is a viable and sustainable method for creating negative-emission fuel.
---
Meet the Wild Hydrogen team
We're passionate about creating a world where fuel consumption solves climate change, so we have recruited some of the brightest scientists and engineers to help us achieve this.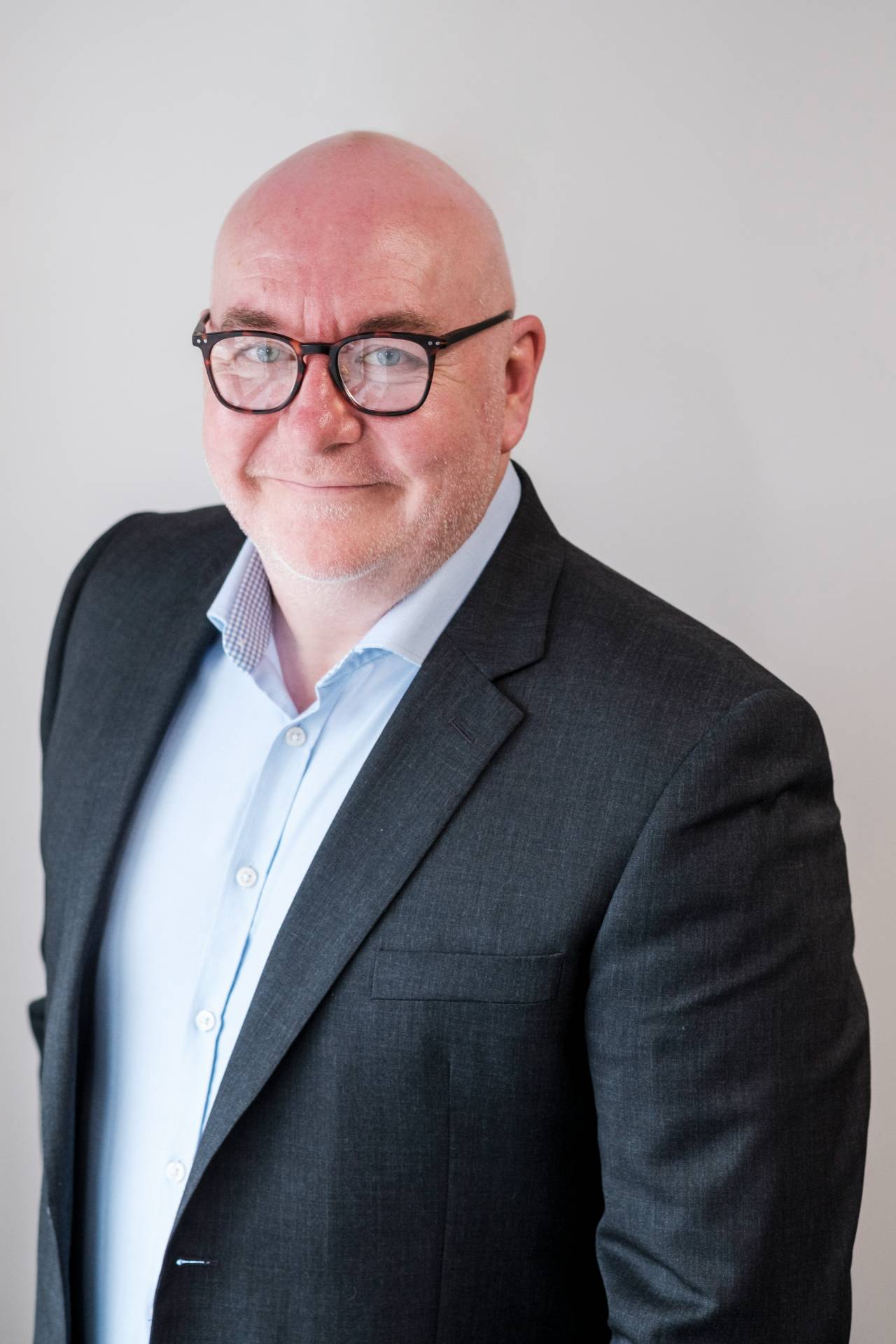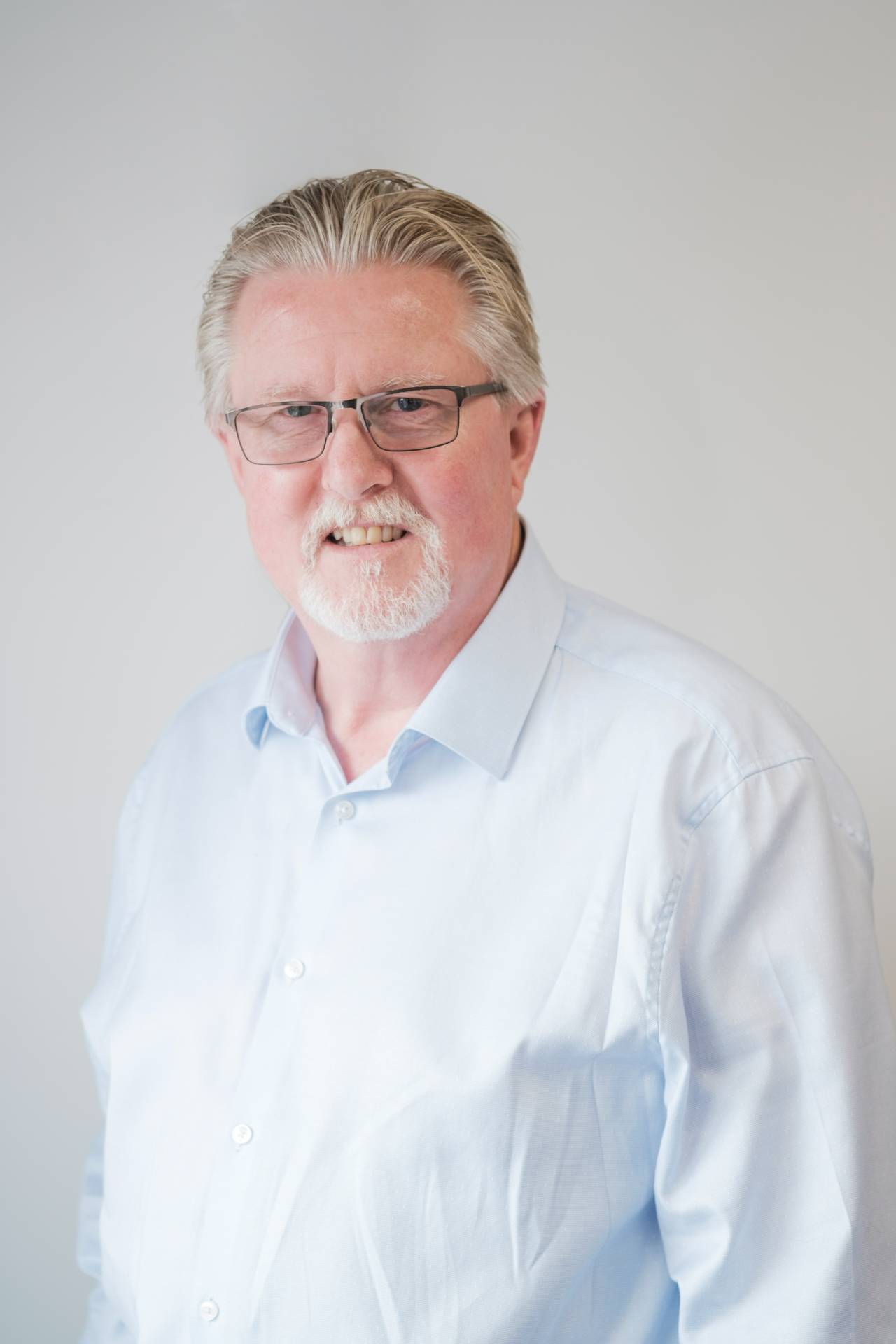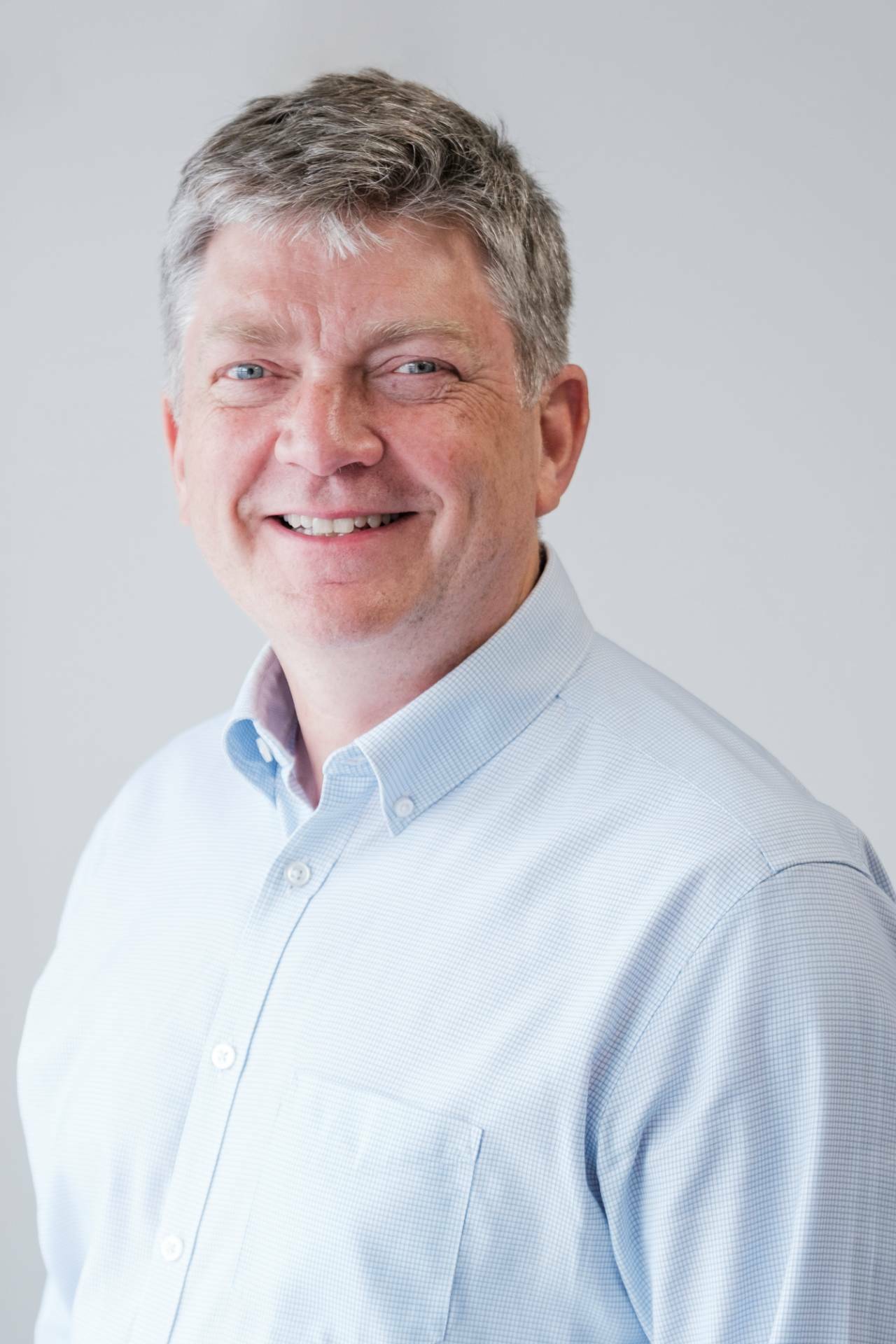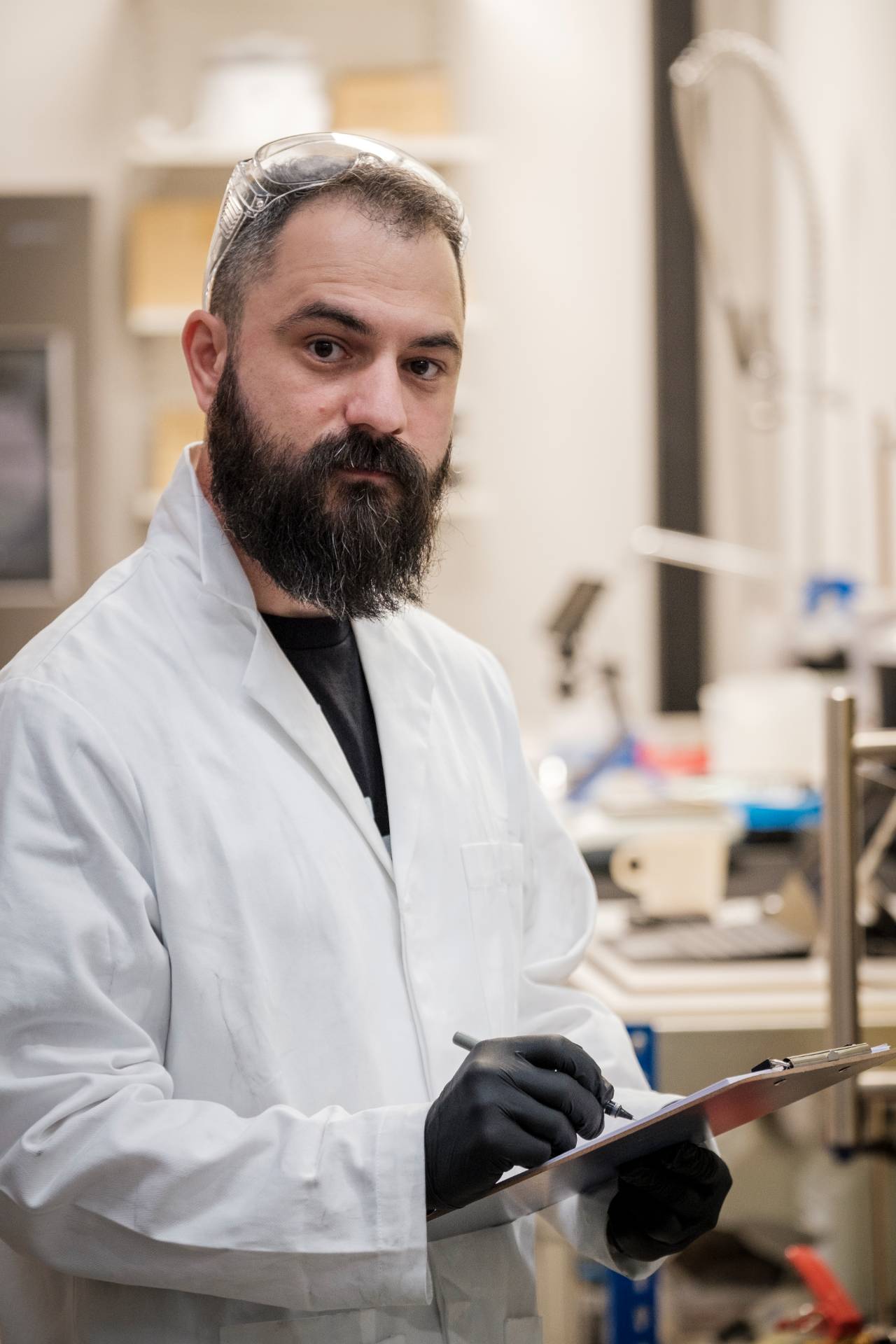 Chief Executive Officer
James Milner
James has previously had the privilege of spearheading the establishment and growth of three remarkable enterprises from scratch. These companies include two engineering and technical consultancy businesses, as well as a luxury high-end eco-leisure business. This has allowed him the honour of creating over 200 highly skilled and diverse job opportunities, whilst simultaneously generating a value exceeding £1 billion to clients.
As the Chief Executive Officer of Wild Hydrogen, he remains resolute in his commitment to pursuing excellence and harnessing innovative strategies to shape a thriving future.
Chief Technical Officer
Mark Wickham
Mark is an accomplished and highly respected engineer, with 40+ years in design and manufacturing of large-scale heat and power plants, and 12 years working specifically with fluid bed gasifiers. He is the inventor of six patents in the energy industry over the last 20 years.
Currently the Managing Director of Helical Energy, Mark is responsible for the design and development of translational energy technologies, particularly hydrogen production from biogenic fuels; supercritical CO2 cycles; and carbon capture.
Chairman
David Gammon
David is CEO and founder of Rockspring, his family office, which provides capital and advice to UK-based disruptive technology companies. From 1985 until 2001, David worked as an investment banker. David is an Honorary Fellow of the Royal Academy of Engineering, a member of the Scale-Up Institute and NED on the board of Raspberry Pi Limited.
Chief Financial Officer
Paul Parry
Paul Parry has worked as both Finance Director and Managing Director in the IT industry. He brings a wealth of experience and the skills to tackle a fast-growing and ever-changing environment.
Non-Executive Director
Prof. John Oakey
John Oakey is Professor of Energy Technology and Head of the Institute for Energy and Resource Technology at Cranfield University. John is engaged in a wide range of research activities in the UK, Europe and on the international scene.
John chairs the EU COST Action 538 Management Committee on 'High-Temperature Plant Life Extension' and leads the UK side of a major collaboration programme with the US on 'Advanced Materials for Low Emission Power Plants', as well as assisting DECC in the development of further collaborations with the US. Since 1998, he has also been involved in technology transfer projects with China on gas cleaning, underground coal gasification and biomass co-firing.
Office Administrator
Jayne Burrows
Being an experienced coordinator with previous industry history, Jayne keeps Wild Hydrogen continuously progressing and on track with her excellent operational and office management skills. Her logistical expertise and professional manner ensure the highest standard of quality is maintained throughout every department of Wild Hydrogen.
On the weekends there's nothing she loves doing more than spending her time paddleboarding and gardening – though not at the same time! Jayne's indispensable role ensures Wild Hydrogen operates at its peak, empowering the team to make a meaningful impact in the world.
Research Scientist
Zoltan Szabo
Zoltan is a versatile lab researcher with a degree in petroleum engineering. He can turn his hand to anything; being pivotal in setting up the apparatus, conducting experiments, and maintaining rigorous scientific techniques. Zoltan brings a strong analytical perspective to mechanical, electrical, and software-related challenges, coupled with an in-depth understanding of diverse control systems.
His speciality lies in rapidly diagnosing and rectifying faults or malfunctions, restoring them to optimal functionality to keep production unimpeded. With his unique combination of skills, he's a crucial asset to our team, consistently fostering an environment of efficiency and innovation.
Research Scientist
Ekam Sandhu
Ekam is a research scientist specialising in feedstock analysis and technology development at Wild Hydrogen. With a strong focus on innovation, her role involves designing and facilitating the execution of prototype test plans. She enjoys analysing prototype-generated data to uncover invaluable insights that will guide our research direction.
She also has a keen interest in conducting feedstock-related experiments to identify the optimal biogenic materials for our technology, as well as exploring their associated environmental, carbon sequestration and socioeconomic benefits. Ekam is committed to ensuring the acquisition of our feedstocks aligns with environmentally responsible and sustainable practices as well as food security.
Research Scientist
Michael Sims
Michael joins Wild Hydrogen as its research chemist, tasked with investigating the purity of our produced gases. His role entails the development of our sample collection, extraction and analysis methodologies. He also manages our in-house organic chemistry laboratory, ensuring our gas chromatography mass spectrometry (GC-MS) is calibrated and operational for whatever analysis the team requires.
Michael's background is from the Imperial College, London where he specialised in organic geochemistry. His research focussed on determining the effects of thermal maturation on organic matter, comparing laboratory rates to geologic ones using a combination of pyrolysis and GC-MS techniques. He looks forward to applying his insight into developing methods and understanding whilst at Wild Hydrogen, making a substantial difference in the UK energy market.
Placement Project Engineer
Matt Smallwood
Matt is currently on his industry placement year at Wild Hydrogen. He is studying physics at the University of Bath and will be (reluctantly) returning to study next year. A firmly practical individual with a strong working background in agriculture and engineering – applying these skills at Wild Hydrogen has been nothing short of a joy for him. Stemming largely from Matt's background, he is passionate about conservation, regenerative practices, and specifically the pragmatic role hydrogen can, and will, play in combating climate change.
Placement Project Engineer
George Gooderham
George is currently in his industrial placement year at Wild Hydrogen, having already completed two years of chemical engineering at the University of Bath. He is very keen and excited to develop and apply skills that he's learned in his lectures during his course whilst working at Wild Hydrogen for the year. Coming from a strong mathematical background, he enjoys the processing and analysis of data, particularly when this can be used to contribute to a more sustainable future.
Marketing & PR
Nadia Shahanaz Hussain
Nadia spent a decade working for an award-winning luxury tour operator, including several years as their head of marketing. During this time, she guided the brand through the challenges of the pandemic and successfully launched a six-figure website and was instrumental in guiding their ESG strategy. She is a self-confessed generalist but specialises in brand marketing and strategy – helping businesses to find their identity and establish a clear path forwards.
Passionate about building a more sustainable future, she's proud to be consulting for Wild Hydrogen as they lead the way in creating a clean, affordable, carbon-negative fuel.
Marketing & PR
Rob Gardiner
After nearly 10 years working in the travel industry, Rob now splits his time between running a successful multi-faceted cycling business and consulting for several young companies. Although happy to be pigeonholed as a web designer, Rob's experience spans a wide variety of areas, from copywriting and online advertising to photography and branding.
---
The Wild Hydrogen journey so far
October 2021
Coffee
Mark, James and John met at their local coffee shop, united in their passion to tackle climate change.
October 2021
February 2022
Wild Hydrogen founded
Together, they founded Wild Hydrogen based on an idea that Mark had been musing on for many years.
February 2022
February 2022
Millie prototype
Millie was our first working prototype. Built in collaboration with Helical Energy, it simply provided the proof of concept we needed.
February 2022
November 2022
Nano prototype
Our next step was Nano, which was similar in size to Millie but allowed us to begin to target specific performance.
November 2022
January 2023
Micro prototype
Taking a big step forward, Micro was substantially larger than its predecessors.
January 2023
September 2023
Mini prototype
Our largest prototype to date, Mini is the final step before we begin work on a commercial demonstrator.
September 2023
---
Our partners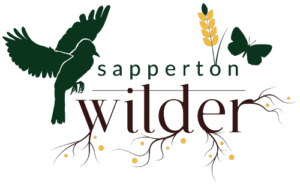 Sapperton Wilder, with Wild Hydrogen's support, is becoming a model farm to exemplify sustainable biofuel production, with soil health, biodiversity conservation and food security at its forefront.
Regular summits with Hydrogen South West, and countless other innovative companies, keep those at the forefront of hydrogen production and distribution at our fingertips. This enables us to develop our technology pragmatically with those who will distribute and use our technology in the hydrogen revolution.
We've partnered with the University of Bath to offer placement positions to their brightest students. This collaboration allows us to harness the skills and intellect of the next generation of engineers, whilst they gain a vital understanding of how the fast-growing hydrogen industry works.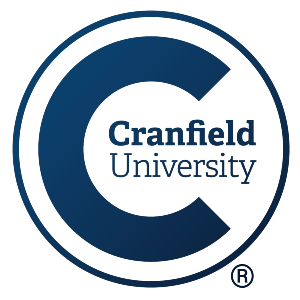 Partnering with Cranfield University allows us access to researchers at the forefront of the energy generation and carbon capture fields. Whilst enabling us to run innovative models and optimise our design processes, this expertise allows us to avoid many of the problems that often stump lesser technologies.

Helical Energy are world leaders in combustion and gasification systems for biomass and waste fuels based on fluidised bed technology. We work with them hand in glove and they are instrumental in the design and build of our prototypes.